If you happen to be in London/near London teaching for TimePlan, why not go skating on the beautiful ice rinks set up around the city? here are just a few that you can go to this year...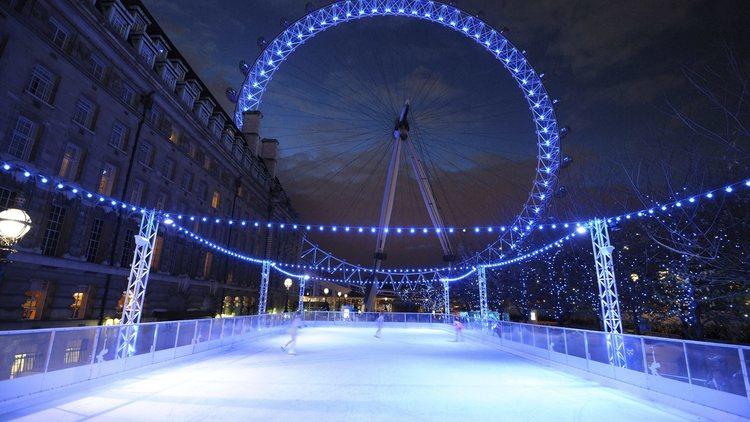 The open-air London Eye ice rink is situated in front of the big wheel itself, its pods gently floating past you as you glide. You don't need to book a flight on the Eye in order to skate but various packages are on offer for those who wish to do so. Sessions last 45 minutes. Under-8s must be accompanied on the ice by an adult. Booking recommended (and cheaper).

Our business district's soaring towers lend Canary Wharf Ice Rink an imposing backdrop, and some exciting extras help it to keep up with its extravagant surroundings. An iced path allows skaters to dash off from the main rink and glide below fairy light-laden trees. Seal-shaped skate aids are available for hire (£5) to help beginners find their feet. A pop-up bar and restaurant will serve everything from sandwiches and ales to cheese fondue and hot buttered rum. Visitors who don't fancy skating can admire those on the ice (or giggle at them trying not to fall over) from the heated outdoor viewing terrace.
Wembley Stadium's iconic arch will look a whole lot prettier as it glitters away above this 600-square-metre outdoor ice rink that neighbours the London Designer Outlet Centre. A weekend food market and vintage fairground rides will also pop up for the festive season.