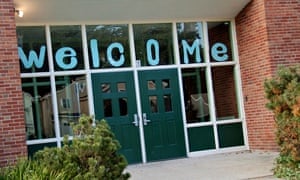 Find a good source of job vacancies, read behind the lines and decide whether the school is the right fit, advises Alan Newland
If you're thinking of changing jobs, the first thing to remember is to be very careful. Choosing the right school has far-reaching implications, not just for how happy and supported you feel, but for what kind of teacher you become.
Whether you are a newly-qualified teacher or looking to move up the career ladder, you need to pay close attention to three issues: finding good sources of job vacancies; assessing adverts; and deciding whether you are the right "fit" for the school.
Sign up to as many sites and agencies as you can – you don't need to register yourself exclusively to just one. But make sure you customise your search so you don't waste time trawling through jobs that are not relevant to you. Some teaching job sites, such as
Guardian Jobs for Schools
and timeplan.com, allow you to save your job search preferences by region, town and city, subject, phase and school type – and will send automatic email alerts of the latest vacancies.
Adverts can be difficult to gauge these days, however. If you were to believe everything they say, all schools have "fantastic children", "enthusiastic colleagues" and are "committed to high standards". Certain tell-tale signals you should look out for include "personalised professional development" or "individual, guaranteed support during your induction period". The advert can also reveal more than the person specification. For example, calls for "Energetic and resourceful teacher required for lively but loveable class" is code for, "You'll need the patience of a saint to teach this lot".
Deciphering whether the school "fits" is trickier, especially since you should try and suss this out before you prepare an application or interview. Here are some tips on what to try:
•
Read the school's website
and the latest Ofsted report. Most of this information is there to attract parents, but is there a human element as well as the corporate gloss?
•
Read the Department for Education information about the school.
This gives another dimension as it makes comparisons with schools of a similar profile – absence rates, trends in performance etc. Search for a school
here
.
•
Don't jump to conclusions.
You won't necessarily be happier or better supported in a school with a string of "outstanding" Ofsted reports. Don't assume "special measures" is to be avoided; schools in challenging circumstances often have the most committed and hard-working teachers who will inspire and encourage you.
•
Visit the school
prior to interview if possible. Get a feel for the children, the staff, the building and the local area. For first appointments, the school may arrange group visits with other applicants. Don't be intimidated by that – go and see what you make of it.
When you do visit, be sensitive to:
•
First impressions.
You may see and hear things that strike you as odd, such as children addressing teachers by their first names. You may find the buildings awkwardly arranged, like some classrooms in portacabins. However, you will get used to strange, new ways very quickly so don't put too much store by these.
•
Atmosphere.
How are you greeted? With warmth, consideration and time to answer questions or with haste, anxiety and cursory courtesies? Do teachers seem to be having fun? Is staff turnover an issue? Do children and students dash about pushing and shoving each other? Or is there a reasonable degree of orderliness given their energy? Are students reasonably eager to get to class? Or do they drag their heels coming in from breaks, hanging around toilets and corridors?
•
Relationships.
Do teachers and children speak to each other with respect and courtesy? There are bound to be a few lapses but what is the general tenor? Are children engaged or do they answer back?
Most new teachers tend not to be picky about whether a school is "faith" based or "community." Nevertheless, you will want to feel that the ethos, values and culture of the school suits you. For example, if you are an a vowed atheist you may well find the ethos and beliefs of a traditional Roman Catholic school not to your liking. If you are not religious, you will probably be asked if you are sympathetic to the school's beliefs and ethos. Accepting an appointment in such a school presumes that you would at least respect this.
You may relish the thought of teaching in a tough inner city environment, working with children who are ethnically and culturally diverse, some of whom will be coming to school fluent in two or three languages. The picture is changing rapidly of course but if teaching socially and economically disadvantaged children appeals, these days you are just as likely to find them in coastal towns and rural areas as you once were in inner cities.
The advice to take from this is whatever the advert or website says, try to visit a school and decide for yourself whether you feel comfortable with it – whatever its reputation. If the school feels good because the staff seem genuinely hard working and friendly then it is probably the kind of school where not only children are thriving, but new teachers will too. Trust your instincts.
Source http://www.theguardian.com/teacher-network/teacher-blog/2014/oct/28/how-to-find-a-teaching-job